Return to Headlines
Liberty Middle School Cultural Expo Fosters Relationship Through Global Diversity
WEST ORANGE, NJ – It what was one of Liberty Middle School's most expansive and far-reaching Cultural Expos to-date, attendees experienced a multi-media approach to a global world made smaller by fostering relationships and learning about one another. The event was held on May 17 and hundreds of students, family, and community members turned out for an exciting - and emotional - evening.
West Orange is no stranger to cultural diversity, boasting community members from approximately 54 nationalities, many of which were represented at the Expo.
There were displays describing various cultural experiences, including:
Bodhi Day
Carnevale
Cinco de Mayo, Day of the Dead, and Feast of the Three Kings
LGBTQ Day of Silence
Diwali
Human Rights Day
Japanese Pop Culture
The Western Wall in Jerusalem
Kwaanza
Medieval Day – San Marino
Pillars of Peace
Ramadan
United Nations Sustainable Development Goals
Additional presentations included:
Historically Black Colleges and Universities
Divine 9 of the National Pan-Hellenic Council
Traditional African Wedding
West Indian Parade
Sodexo Food Services provided an international meal in the cafeteria and students provided desserts representing their cultural heritage.
Cooking lessons were held, featuring empanadas and salsas, potato latkes, and Gyoza. Several performances were interspersed throughout the evening, including Philippine, Haitian, South Korean, African, Tap, Bollywood, Quincenara, Polka, and Chinese dances.
TaeKwondo, Goju-Ryu, and Zumba classes were also given. The event concluded with the Holi (Festival of Colors) out on the Field.
"If we are to live together in peace, we must come to know each other better," said Lyndon Johnson in January, 1965.
Those words rang true at this year's Cultural Expo at Liberty Middle School, and the staff and students could not have been more proud as new friends were made and new cultures learned.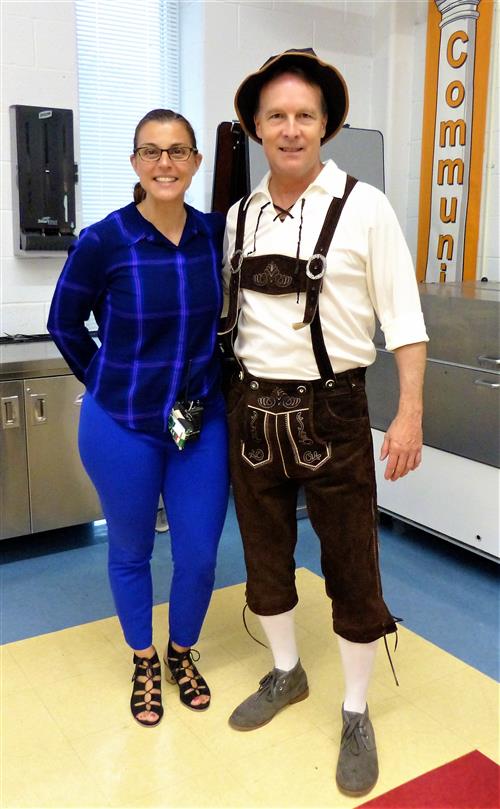 Assistant Principal Michelle Martino and Principal Herr Klemt.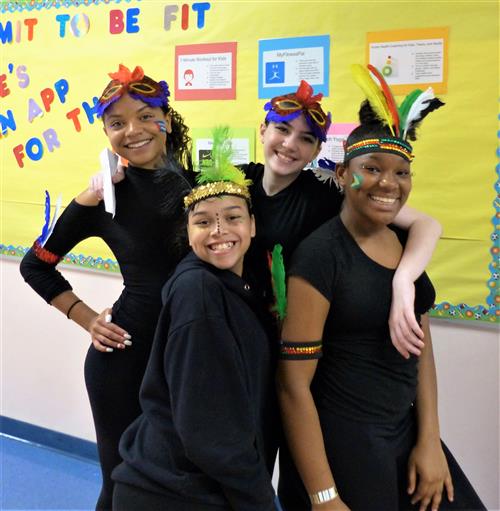 Carnevale dancers.
LMS Lisa Touzeau and Diwali friends.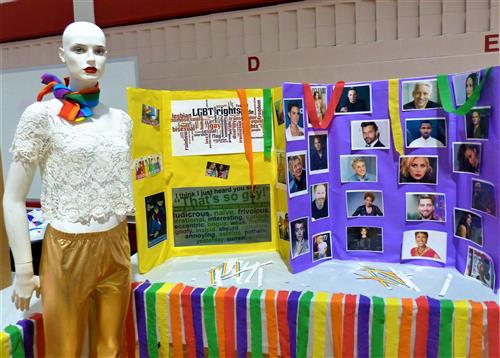 Support for LGBTQ community.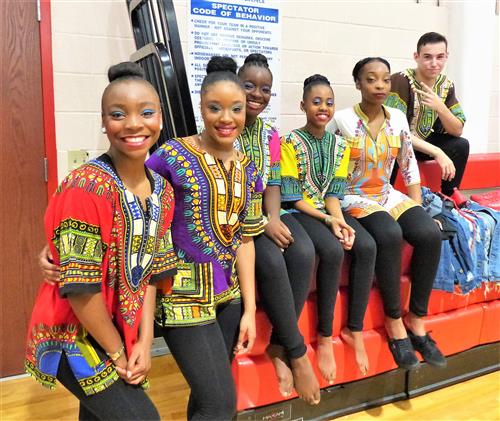 African dancers.
Cynthia Cumming
May 20, 2018