Return to Headlines
West Orange High School Students Construct Liter of Light Solar Lanterns
WEST ORANGE, NJ – As part of the continuing partnership with Liter of Light, West Orange High School students packed the technology lab on Dec. 11 to construct circuitry to light solar lanterns.
"All working lanterns will be sent to developing countries like Haiti, the Dominican Republic, the Philippines, and Mexico," said Liter of Light team member Ami Valdemoro.
Liter of Light is a global, grassroots movement committed to providing affordable, sustainable solar light to people with limited or no access to electricity.
West Orange was a scheduled stop on Liter of Light's thirteen-state "Journey of Light," a one-month trek across the country to teach students how to build solar lanterns. "Journey of Light" is a partnership between Liter of Light, a global sustainable energy movement, and the socio-cultural adventure series "Lost & Found: Journeyman."
West Orange resident and Liter of Light founder Illac Diaz was present to walk students through the process and discuss the program. The room was buzzing with activity as students assembled circuit boards and soddered wires. The boards were then placed into shells of former kerosene lamps, transforming them into solar lanterns with an approximate life span of five years.
It is a goal of the program to not only equip people in the United States to help construct circuitry and lanterns, but to provide business opportunities in the countries where the technology is most needed, especially for women.
For each working lantern put together by a high school or middle school student, a partner company will match additional funds for more lanterns.
Diaz also discussed the new International Day of Light approved by UNESCO (United Nations Educational, Scientific and Cultural Organization) in November that will be held May 16, 2018.
"We are looking forward to the International Day of Light in 2018," noted Diaz.
Diaz explained how Liter of Light hopes to gather middle and high school students to create unique projects for the event, whose goal is to "provide an annual focal point for the appreciation of the role that light plays in the lives of the citizens of the world in areas of science, culture, education, sustainable development, and in fields as diverse as medicine, communications and energy."
West Orange township Environmental commissioners Mike Brick, Councilwoman Susan McCartney and Cynthia Cumming were present along with Office of Emergency Management representatives. Principal Hayden Moore, Technology Supervisor Ryan DelGuercio, technology teachers, Principal Bob Klemt and science teacher Sue Zaccaro from Liberty Middle School were also on hand to learn more about the program.
Find out more about the Liter of Light program here.
Find out more about the International Day of Light here.
See all the photos from the Dec. 11 event here.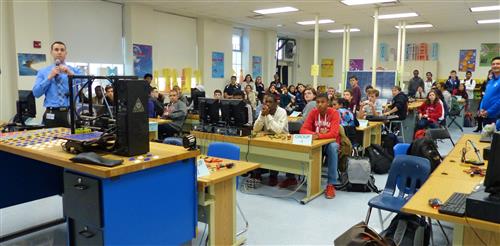 The tech room at WOHS is filled with students ready to construct solar lanterns.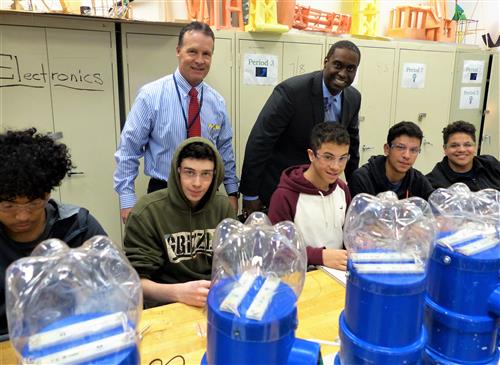 LMS Principal Bob Klemt and WOHS Principal Hayden Moore with students.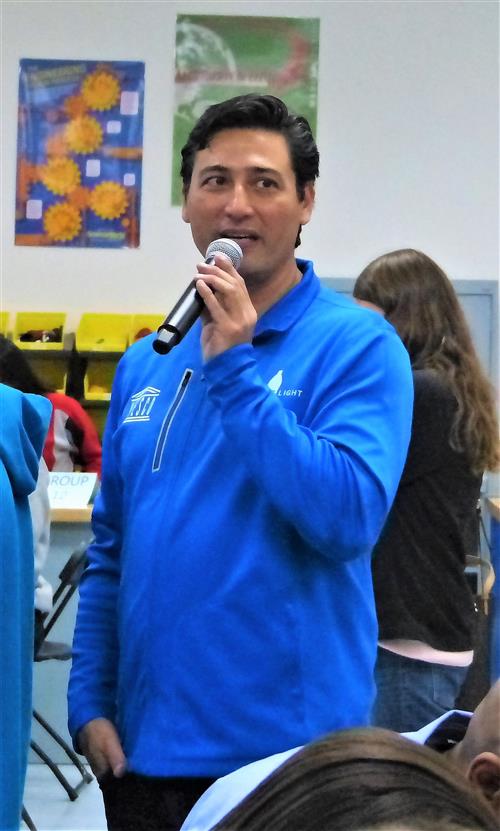 Founder of Liter of Light Illac Diaz.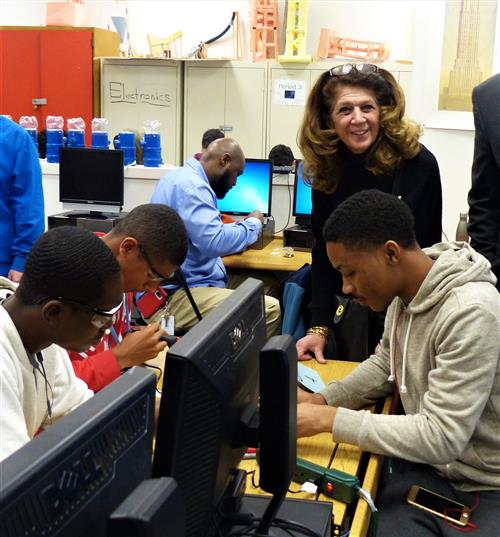 WO Councilwoman Sue McCartney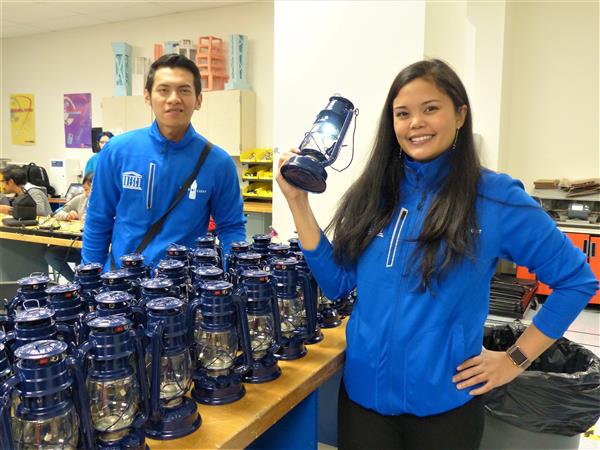 Liter of Light team members Chino Neri and Ami Valdemoro with solar lanterns.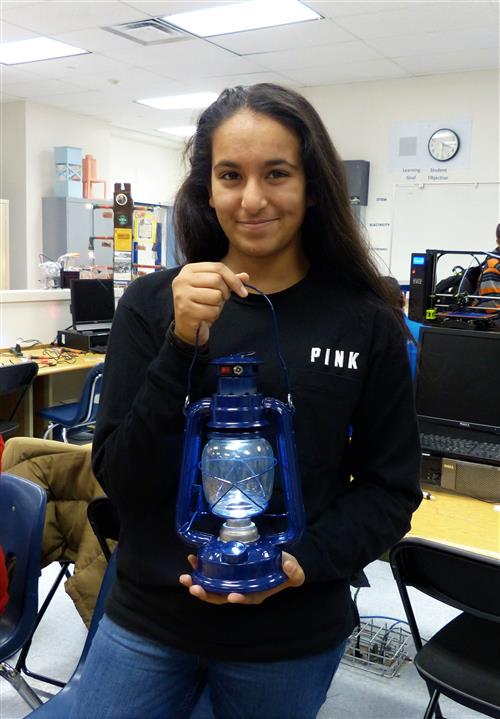 Student Riya Goel with completed working solar lantern.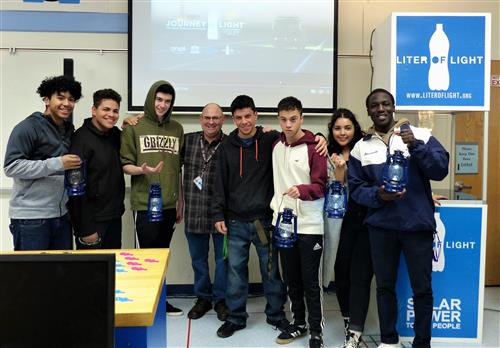 Tech teacher Anthony Prasa with students and solar lanterns.