Return to Headlines
West Orange Music Faculty Scholarship Concert is "Unforgettable"
WEST ORANGE, NJ - The annual West Orange Music Faculty Scholarship Concert returned after a three-year hiatus, and as always, was an "Unforgettable" experience.
Organized by Supervisor of Fine Arts Lou Quagliato and emceed by WOHS music teacher John Hellyer, talented music teachers from several West Orange schools performed classical, contemporary, and vocal pieces.
A sentimental and touching moment occurred when retiring West Orange High School music teacher Dr. Willam Farley sang "Unforgettable," changing the lyrics in the last verse to:
Unforgettable in every way
And forever more, that's how you'll stay
That's why, West Orange, it's incredible
That a school so unforgettable
Thinks that I am unforgettable too
Dr. Farley received a standing ovation from the crowd as well as his colleagues.
WOHS Orchestra teacher Dr. Elena Peres performed a stunning version of "Meditation" by J. Massenet on violin. Angel Liu and and the String Chamber Ensemble, comprised of Liu, Francesco Composto, Alex Hamilton, and Alex Walton played "Bossa Rojo." Vocal performances by Hellyer, Michelle Brown, Nicole Payne-Venezia, Nicole Uvenio, and Dr. Farley were reminiscent of Broadway. Roosevelt Band teacher Roger Bryson played sax and sang "Fly Me to the Moon, " and the Faculty Big Band gathered for rousing versions of "Count Bubba" and "Look Into My Eyes." Performer Carl Brister made a guest appearance to talk about this year's Unity Concert and sing "Mercy, Mercy Me."
Although the concert was free, donations were accepted and will go towards a music scholarship for a graduating senior pursuing a music degree.
"It is always a great feeling to bring joy and excitement to the community through performance," said Quagliato.
"Whether it's music, dance, theater, or any other form of artistic expression, the connection between the performer and the audience can create powerful memories that last a lifetime. We, as a music faculty, have been bringing people together through the power of music for over twenty years. It has been a wonderful and fulfilling experience. I am thankful and grateful for the commitment of the music teachers who dedicated their time to preparing and performing for this year's Faculty Scholarship Concert," he added.
See all the photos from the Music Faculty Scholarship Concert HERE.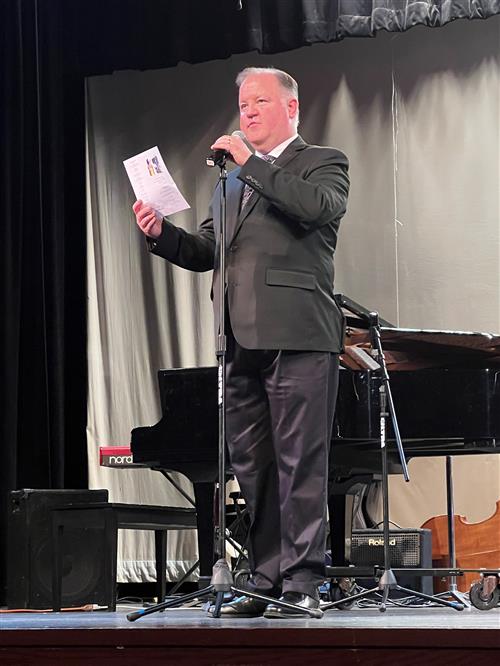 John Hellyer emceed and performed "Bridge Over Troubled Water"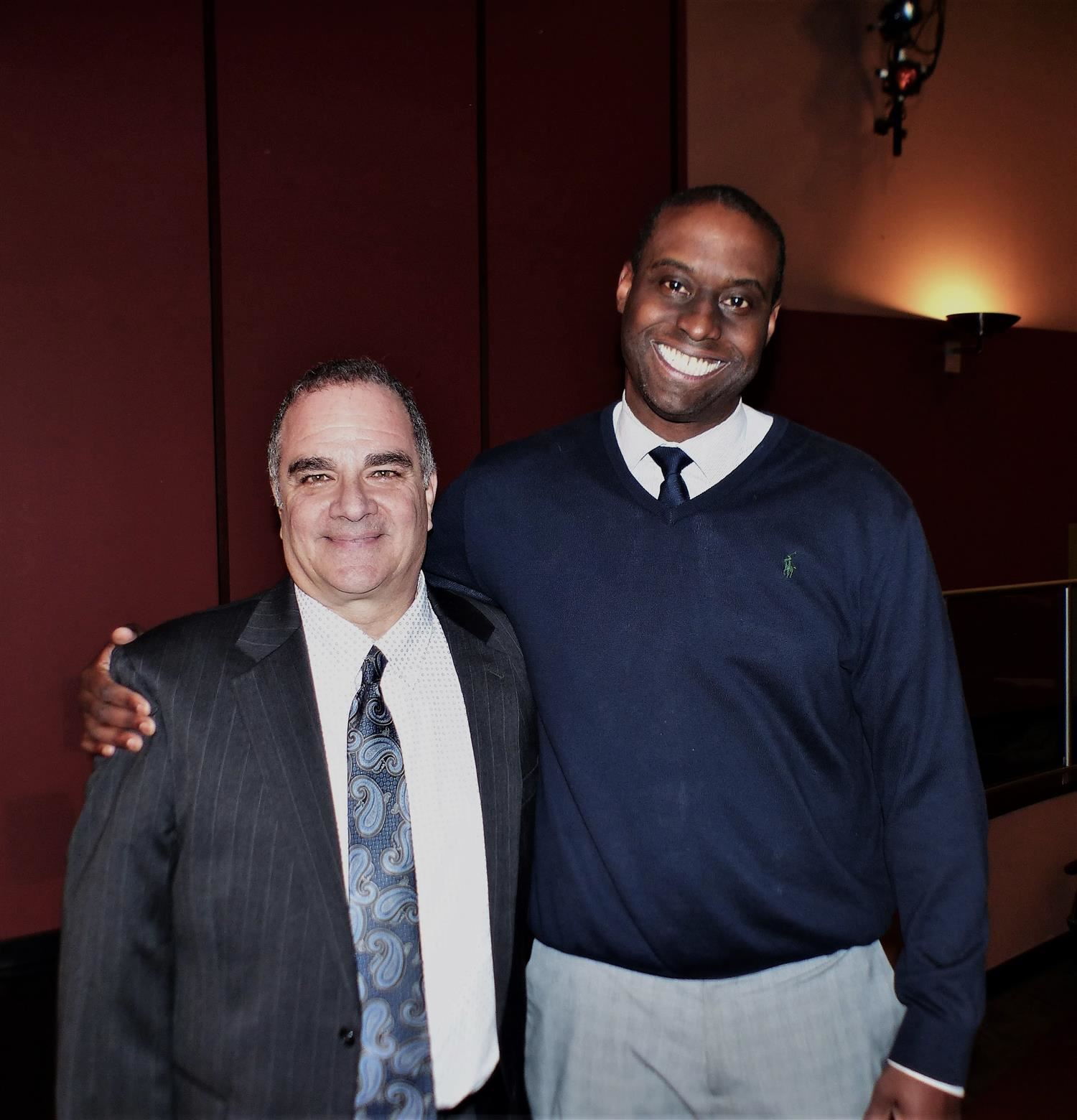 Lou Quagliato and Asst. Superintendent Hayden Moore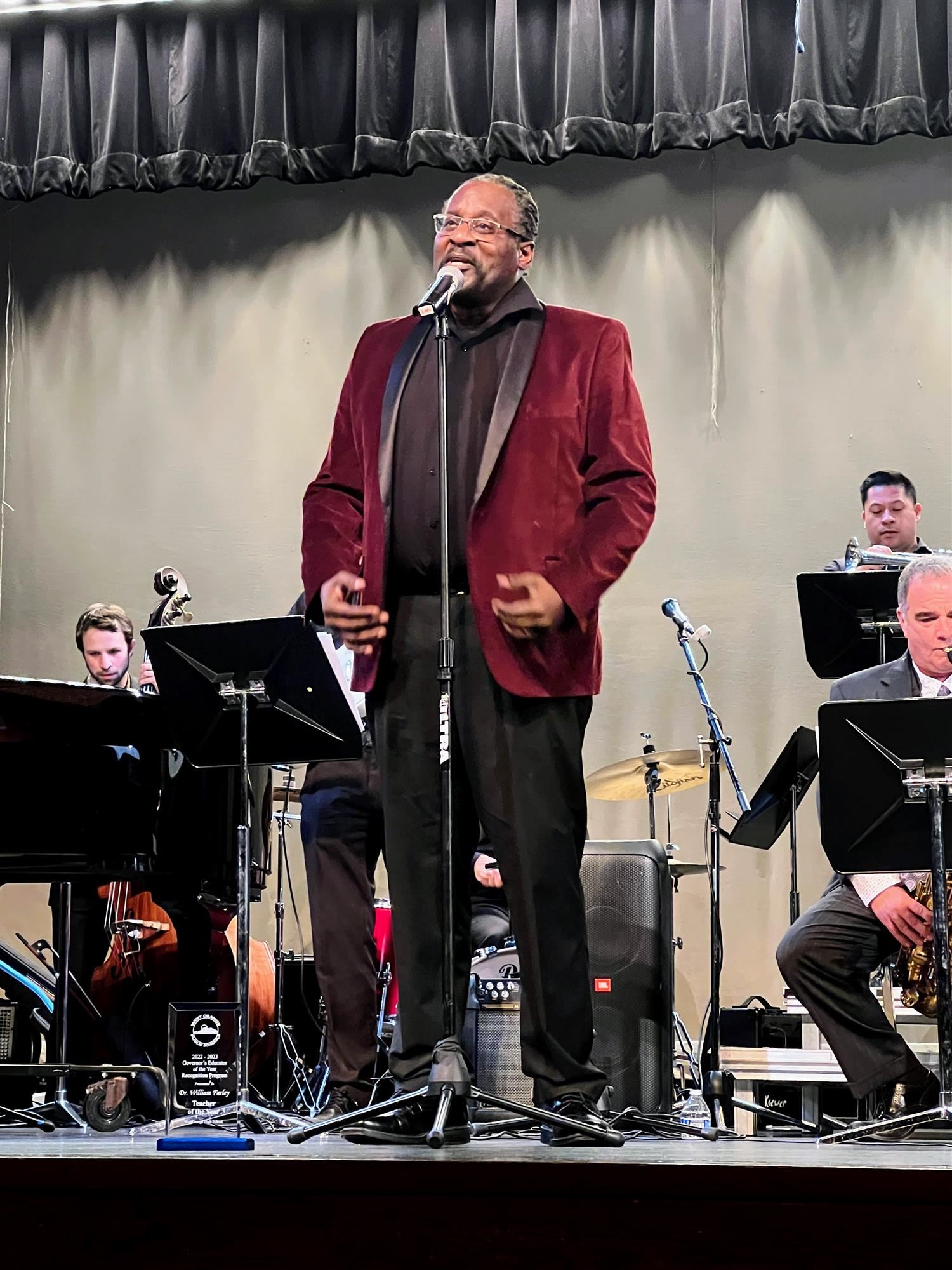 Dr. William Farley
Dr. Elena Peres, "Meditation" by J. Massenet
Dr. William Farley, "Unforgettable"
Faculty Big Band, Bubba
Cynthia Cumming
Feb. 10, 2023