Return to Headlines
West Orange High School Alumnus to Report to USS Chung Hoon Following Naval Academy Graduation
WEST ORANGE, NJ – West Orange High School Class of 2014 Alumnus and top-ranking Naval Academy midshipman Dylan Pennell will be commissioned as an Ensign with a Bachelor of Science degree and assigned to the USS Chung Hoon following his graduation in May.
Pennell chose the Pearl Harbor-stationed USS Chung Hoon during the Jan. 25 Naval Academy ship selections. He ranked fourth out of a class of 260 surface warfare officers based on academic, physical education, conduct and military performance in the Class of 2018. The USS Chung Hoon is an Arleigh Burke-class Aegis destroyer.
His plan is to become a Nuclear Surface Warfare Officer and serve for two years on a warship, one year at Nuclear Power School, and two years on a carrier.
"I am very pleased," said Pennell following the selection.
It is the culmination of a journey that began when Pennell was in fourth grade at St. Cloud Elementary School. After doing a research project on Admiral William Halsey, Jr., Pennell said, "I developed a deep appreciation for the way of life we have established here in the United States and its good framework for Americans, and I want to see that continue."
Pennell often went sailing with his parents Don and Suzanne, both retired teachers, and he feels comfortable on the water.
"I have an appreciation for defense, maintenance and development, and the Navy is a great way to do it," he continued.
During his stint in the Naval Academy, Pennell also performed with the Mens Glee Club, interned at the State Department in Iran, was involved with the Taiwan exchange program, and did independent research on the framework of political decision-making at the local level with the Annapolis School Board. His Honors Political Science major is "versatile," according to Pennell, and he plans to eventually attend graduate school.
While at West Orange High School, Pennell was a straight-A student all four years, wrestled, and was instrumental in the formation of the Jr. AFROTC program, now in its fourth year and more popular than ever.
"I'm grateful to West Orange High School for helping to refine me," Pennell concluded.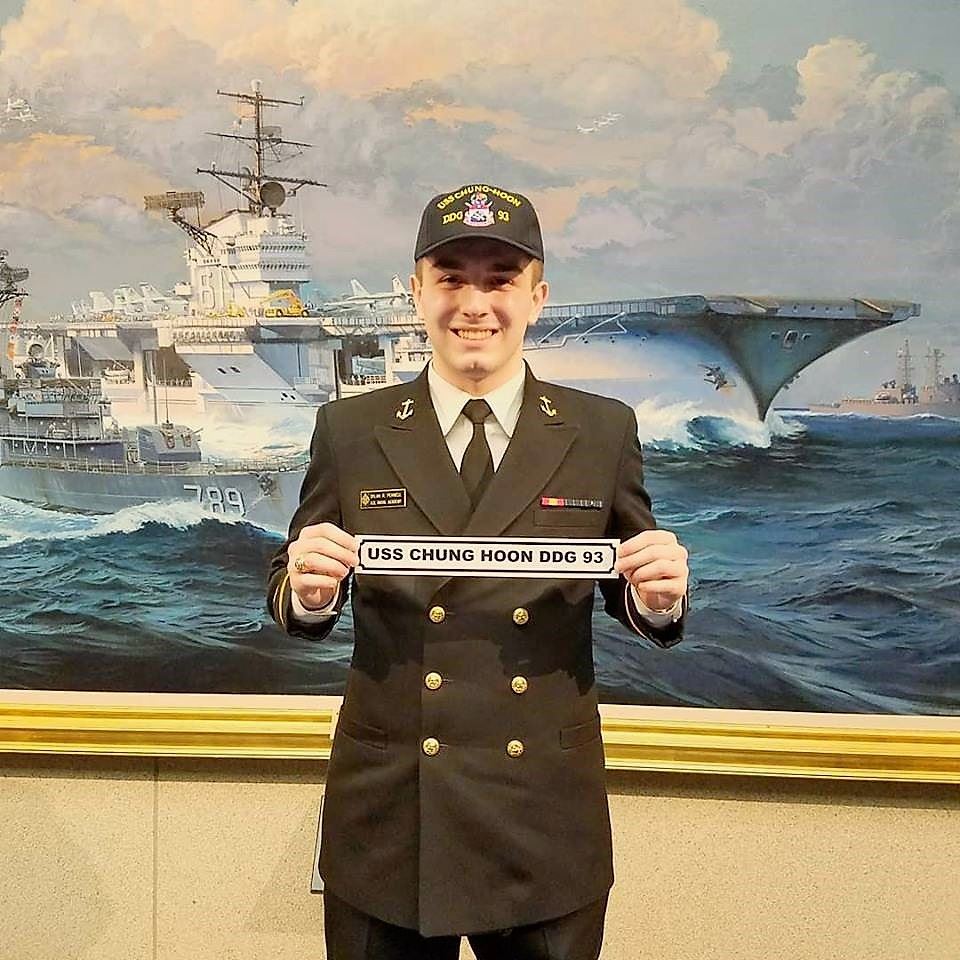 Pennell with his ship selection.

Pennell visits with members of the WOHS Jr. AFROTC in December.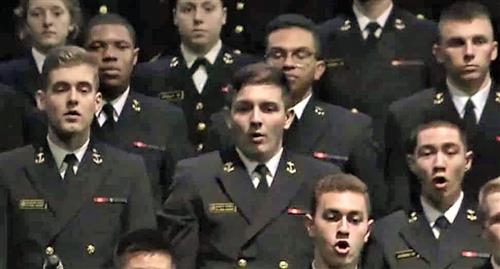 Singing with the USNA Mens Glee Club.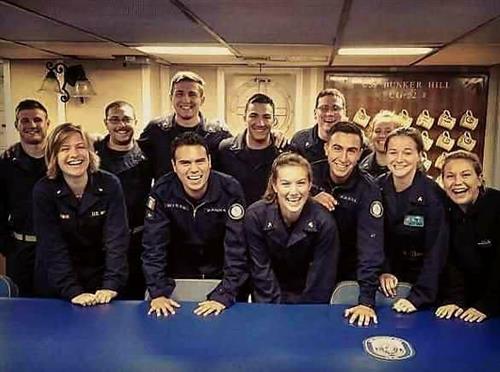 At the USNA with fellow midshipmen.
Cynthia Cumming
Jan. 26, 2018