Return to Headlines
15th Annual West Orange Music Faculty Scholarship Concert Raises the Roof at Liberty Middle School
WEST ORANGE, NJ - The 15th Annual West Orange Music Faculty Scholarship raised the roof at Liberty Middle School on Feb. 9 while raising funds for graduating seniors.
Appreciative concert-goers enjoyed a wide range of music from the talented music staff in the West Orange school district ranging from Shostakovich to Little Shop of Horrors. Emcee John Hellyer, WOHS Chorus teacher, kept the momentum and humor going throughout the evening, becoming serious long enough to sing "Corner of the Sky," from Pippin.
The concert opened with WOHS actors Henry Gardner, Victoria Estoque and Gabriella Florendo singing "Elaborate Lives" and "A Step Too Far" from the upcoming Spring musical, "AIDA."
Hellyer then dueted with Lauren Grof-Tisza (WOHS tech) on "Suddenly Seymour" from Little Shop of Horrors," followed by Andrea Rommel on flute and Erin Lagatic on clarinet performing "Four Waltzes for Flute, Clarinet and Piano."
A humorous rendition of "Duetto buffo di due Gatti," by Nicole Payne and Allison Gibbons in cat ears amused the crowd, with a powerful violin performance of "Praeludium and Allegro" by Francesco Composto next on the program.
Nicole Payne returned for a rendition of "Taylor, the Latte Boy," made popular by Kristen Chenowith and Joel Perry and Deborah Rees played a haunting version of "Cafe, from Histoire du Tango," on classical guitar and flute.
Roosevelt band teacher Roger Bryson soloed on a touching rendition of "Blessings," by Laura Story.
Mark Lagatic (trumpet), Ron Naspo (bass), Matt King (piano) and Pat Cuttita (drums) set a 60s detective-noir atmosphere with "Toot Suite for Trumpet and Jazz Piano."
The appearance of Liberty Orchestra teacher Dave Rimelis signaled the start of larger group performances as he reminded audiences that Feb. 9 marked the beginning of Mardi Gras. He tossed out beads during the large band performance of "Down by the Riverside."
"Cissy Strut," "After the Love Has Gone," and the "Star Wars" theme, arranged by Liberty band teacher Ryan Krewer, ended the evening on a jubilant note, featuring a special appearance by saxophonist Don Braden.
Donations raised will help to provide scholarships to graduating WOHS seniors planning a career in music.
To see all the photos from the Faculty Scholarship Concert, go to: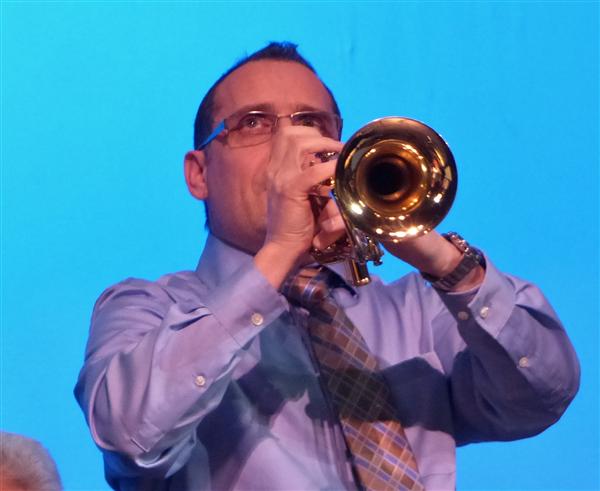 EMS orchestra teacher Joe Romano.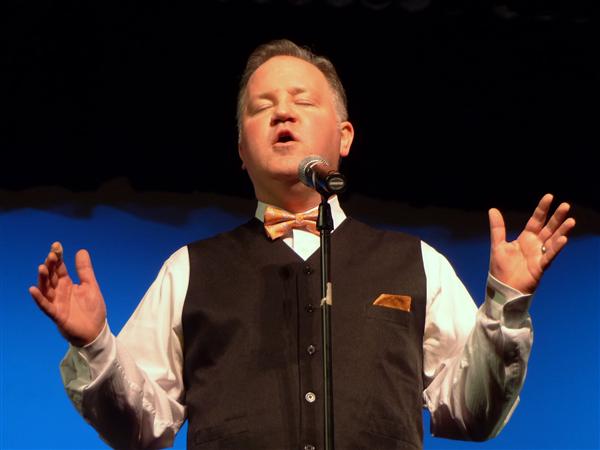 WOHS Chorus teacher John Hellyer.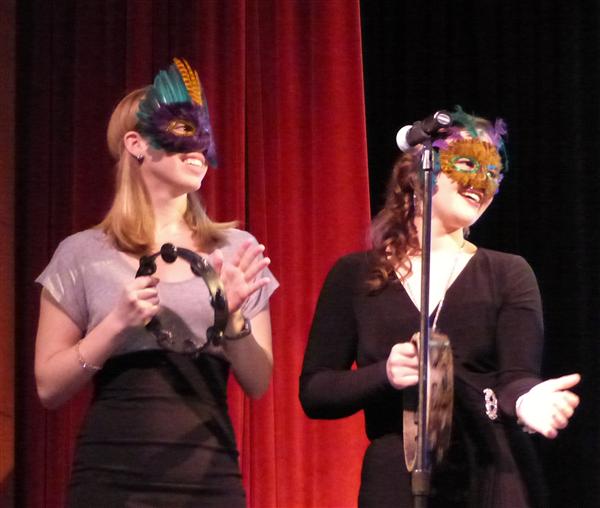 Nicole Payne and Allison Gibbons.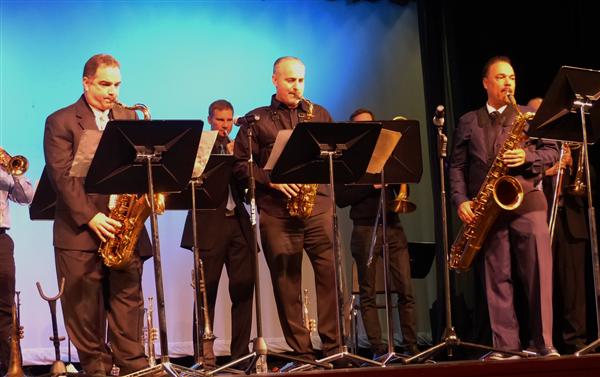 Lou Quagliato, Ryan Krewer, Roger Bryson, Don Braden.