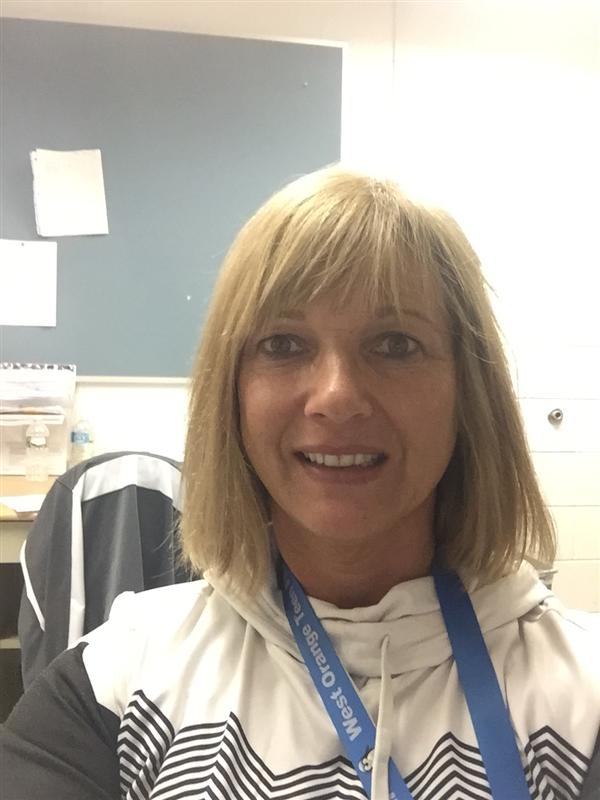 Phone: 973-669-5301 x. 33101
Email:
Degrees and Certifications:
Mrs.

Claire Moss-Leggiero

I graduated from North Dakota State University with a Bachelors in Physical Education, a Minor in Health and a Minor in History. As I am truly a life long learner, I then furthered my education to obtain my Masters in Education through Marygrove College. At this time, I am pursuing my Doctorate degree in Education through Grand Canyon University. I anticipate completing that process in the year 2018.

I began my teaching career in the public sector, in Newark NJ. There I enjoyed teaching very much and fortunately made many life long relationships with students and faculty alike. However, as I continued to teach , I had always longed for the opportunity to teach where I had roots. West Orange NJ was part of those roots, therefore when I had the opportunity, I transferred to this district and have been here for 19 years. This year I am mostly teaching grade nine students, but I welcome any involvement from the students in the upper grades.

My interests and hobbies include being outdoors, going for walks, jogs, or runs with myself or with others. I love to take my two Boston Terriers for walks. I love to work out especially when I get to work out with others! Consequently, I invite all students to join me in the weight room for a workout at lunch or after school as I am there most days training with other students and faculty. Other interests of mine include being creative, doing crafts, photography and pottery. I treasure spending my down time with friends and family, just visiting and playing. And finally, my immediate family; I have a son named Daniel who is 29 and is engaged to be married next summer, a daughter named Laura who is 18 and just began her first semester at Belmont University, Nashville and my husband Stephen who is my best friend.

I welcome you all to the school district and the school year 2015-16! I wish your child or children all the success in the world!