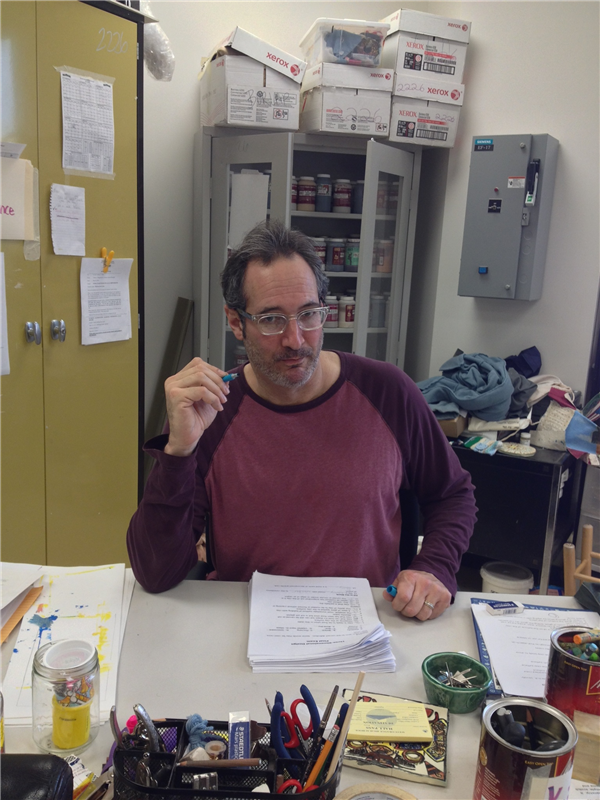 Phone: 973-669-5301
Email:
Degrees and Certifications:
Bachelor of Arts, Advertising, 1988 Western Kentucky University Master of Arts, Fine Art and Education, 1992 University of South Florida
Matthew Sternstein

My name is Mr Sternstein and I teach introductory 2D and 3D art courses at the High School. Prior to this, I taught elementary art at St Cloud and met many students when they were younger. My favorite part of my job? Sharing ideas with creative young people and watching as wonderful artwork is created.

We have an outstanding Art program here at the High School. Many of our best students find a home in the World's leading design schools and academies. Fine Art is a passion and a discipline that is nurtured over years not weeks. But here at West Orange High School we offer a traditional foundation course that is designed to teach the fundamentals and encourage students to grow creatively.

The foundation courses in 2D and 3D Art are designed to give students exposure to the Elements of Art and the Principles of Design. How we can apply these fundamental tools to creating works on paper and artwork in clay? Those projects are designed to engage the senses and encourage practice.

I'm honored to have served West Orange as a teacher for 13 years. Before I became a teacher, I worked in NYC and Chicago for technology firms that created beautiful web sites for companies like Macy's, Chrysler, Sting (the Musician), Hyatt, & Lucent. I love the promise of technology and hold several IBM Certifications in the field. My passion has alway been fine art, good literature, and music. What are you passionate about? Find your creative spirit in the art room.