WEST ORANGE, NJ - The West Orange High School Mountaineers nabbed their first conference championship in seven years as West Orange beat East Orange 33-14 at the WOHS Senior Night game.
The winner of the Bloomfield v. Montclair game on Thanksgiving day will share the NJSFC Liberty Blue conference championship with West Orange.
Three touchdowns by CJ Wilson and one apiece by Michael Osuji and CJ Onyechi put the Mountaineers on top by the end of the third. Touchdowns in the first and second by Fayeson Carney and Giovanni Shine of East Orange was not enough to stop the Mountaineer's momentum.
Three of West Orange Ryan Carraha's kicks were good to ensure the win and Renitho Philemone contributed three interceptions, six tackles, and three pass deflections.

"The kids played well against East Orange in a game that won us the conference title," said Head Coach Jim Matsakis.
"The game gives us the necessary momentum to go into the playoffs against the top-seeded Ridgewood Maroons on Nov. 11 in the first round of the state playoffs," he continued.
"Establishing momentum is the key to high school athletics and carrying the momentum into the first round will be critical if we wish to advance to the semi-finals. It will take an entire team effort for us to pull off the upset and we need the entire community to show their support and pack the house next Friday," he added.
Kick-off is set for 7:00 pm at Ridgewood High School, 627 East Ridgewood Avenue, in Bergen County.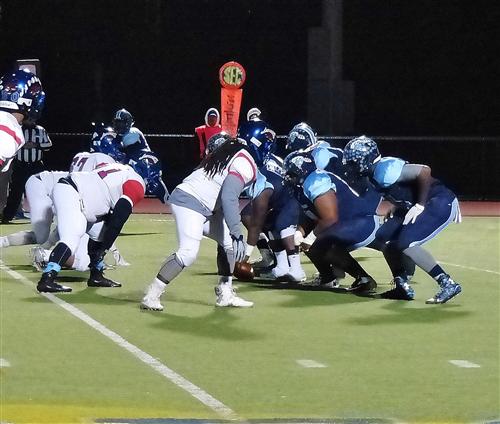 West Orange and East Orange square off.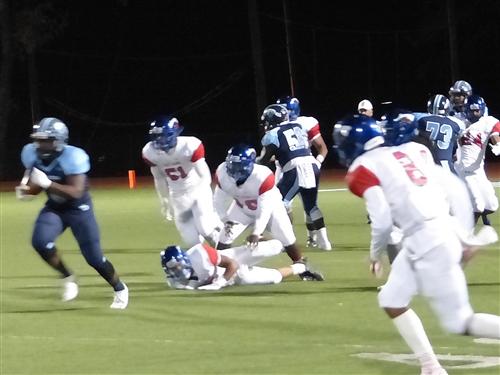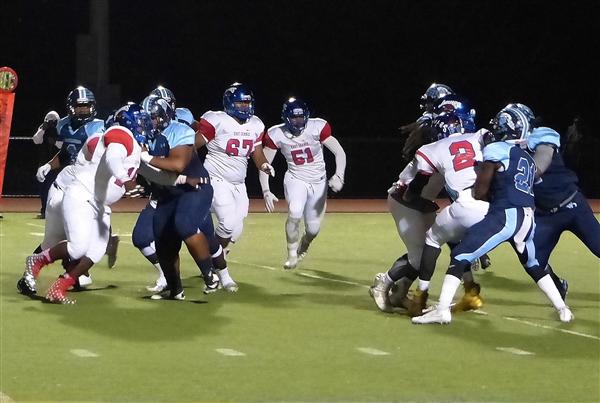 Michael Osuji runs for a touchdown.


WOHS fans cheer.


Cheerleaders.