WEST ORANGE, NJ – With 54 years and counting of outstanding excellence in education, Washington Elementary School Principal Marie DeMaio was recognized by the West Orange Scholarship Fund on May 25 with a reception at Rock Spring Country Club in West Orange.
Funds raised from the event will establish a permanent endowment in Marie DeMaio's name and a scholarship in her name will be given to a graduating West Orange High School senior at Senior Awards Night. A portion of the proceeds will go towards Washington School to be used for a project as DeMaio determines.
Educators, administrators, township officials, retirees, and friends filled the reception area to pay homage to DeMaio and her storied career. Superintendent Jeff Rutzky, Assistant Superintendent Donna Rando, Board President Laura Lab, Vice-President Mark Robertson and board member Sandra Mordecai were also in attendance along with Mayor Robert Parisi and council members Susan McCartney, Jerry Guarino and Michelle Casalino.
Speakers included President of the WOSF Rich Rizzolo, WOSF Treasurer Jim Quinn, long-time teacher Jay Wecht, and Sheila Armfield, who worked with DeMaio at Washington until her retirement.
Parisi, who attended Washington Elementary School and had DeMaio as his teacher, presented her with recognition from the WOSF, and Councilwoman Michelle Casalino presented her with a Council Proclamation.
DeMaio began work at Washington Elementary School as a second grade teacher and held that position for 23 years. She was named principal in 1985.
Since 2002, DeMaio has been the president of the West Orange Administrators Association; prior to that she was vice-president of the West Orange Educators Association for many years while a second grade teacher.
"My goal was always to educate children; and my staff and I have worked tirelessly to ensure their academic success. It is a privilege and a joy to work with my beautiful children here at Washington School," said DeMaio.
The Scholarship Fund thanks Trustee Lisa Touzeau and the Washington Elementary School Committee which included Linda Perna, Suzanne Forgione and Denise DeCaito for making the event a great success.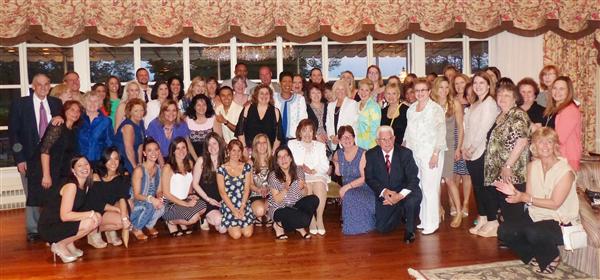 Marie DeMaio with Washington School staff past and present.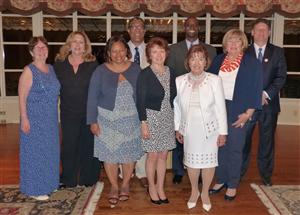 Kelly School Principal Dr. Joanne Pollara, BOE President Laura Lab, Board member Sandra Mordecai, BOE VP Mark Robertson, Asst. Superintendent Dr. Donna Rando, Washington Principal Marie DeMaio, WOHS Principal Hayden Moore, Redwood Principal (retired) Barbara Kivlon, Superintendent Jeff Rutzky.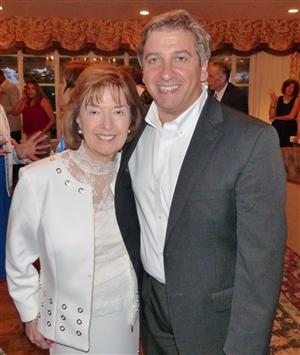 Marie DeMaio and Mayor Robert Parisi.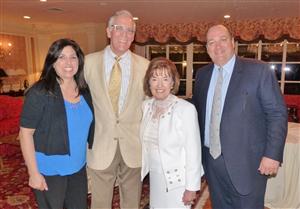 Councilwoman Michelle Casalino, WOSF President Rich Rizzolo, Marie DeMaio, WOSF Treasurer Jim Quinn.