Middle School Honors Information
---
Welcome to Mount Pleasant Elementary School! We are a K-5 Elementary School located in West Orange, New Jersey. Every unit covered will immerse children into a real-life situation in order to help make what they are learning about applicable and allowing them to see why they would need to learn about it.

If you are new to the area and would like a tour of our school, please contact Ms. Julie DiGiacomo, our school principal, in order to schedule a time to do so.
"School is a building which has four walls with tomorrow inside." - Chinese Proverb
School supply lists for the 2015-2016 school year are located here; http://www.woboe.org/site/Default.aspx?PageID=3794.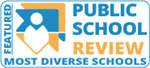 ---
HIB Anti-Bullying Information
Julie DiGiacomo,​ Principal/Anti-Bullying Coordinator

​Lisa Struncis, ​Anti-Bullying Specialist
HIB Grade = 57